www.holyromanempirerules.blogspot.com

Date: Wed, Jun 9, 2010 at 8:26 AM
Subject: CNN Money – Say goodbye to full-time jobs with benefits…Gen. Vallely Calls for Obama's resignation

Say goodbye to full-time jobs with benefits
NEW YORK (CNNMoney.com) — Jobs may be coming back, but they aren't the same ones workers were used to.
http://money.cnn.com/2010/06/01/news/economy/contract_jobs/index.htm
Government Desperate. Gold Tax Imminent?
Maj. Gen. Vallely Calls for Obama's resignation cites 'deceit, fraud, dishonesty' –
'We can wait no longer for a traditional change of power and new government'
June 08, 2010–A retired U.S. military leader who now is a presence on the Internet with his
Stand Up For America
and
Veterans Defenders
websites has issued a call for President Obama's resignation and a new election to replace him.
The call comes from Maj. Gen. Paul E. Vallely, who served in Vietnam and retired in 1991 from the U.S. Army as deputy commanding general for the Pacific…"We now must call for the immediate resignation of Barry Soetero (AKA President Barack Hussein Obama) … based on incompetence, deceit, fraud, corruption, dishonesty and violation of the U.S. oath of office and the Constitution," he said
http://www.wnd.com/index.php?fa=PAGE.view&pageId=164409
Two (evil) Reids on the ballot in Nevada
Jun 08, 2010–Rory Reid, chairman of the Clark County Commission and son of Senate Majority Leader Harry Reid, has won the Democratic nomination for governor in Nevada – ensuring that the father-son team will appear on the ballot this fall.
http://content.usatoday.com/communities/onpolitics/post/2010/06/two-reids-on-the-ballot-in-nevada/1
Oil On Gulf Beaches, Ocean Waters – Photos
Farmers Cope With Roundup-Resistant Weeds
May 3, 2010–Just as the heavy use of antibiotics contributed to the rise of drug-resistant supergerms, American farmers' near-ubiquitous use of the weedkiller Roundup has led to the rapid growth of tenacious new superweeds.
…Roundup — originally made by
Monsanto but now also sold by others under the generic name glyph sate …"It is the single largest threat to production agriculture that we have ever seen," http://www.nytimes.com/2010/05/04/business/energy-environment/04weed.html
Roundup Kills Human Cells
http://www.environmentalhealthnews.org/ehs/news/roundup-weed-killer-is-toxic-to-human-cells.-study-intensifies-debate-over-inert-ingredients
MARINE STUNS A TEA PARTY WITH THE FOURTH VERSE OF THE STAR SPANGLED BANNER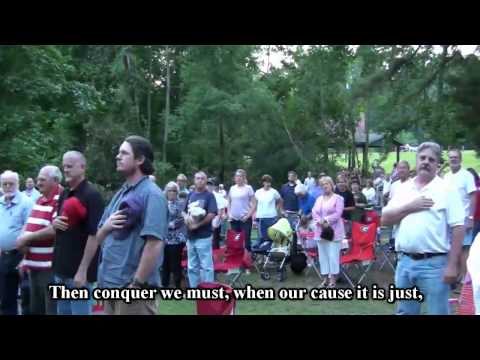 The Amount Of Neurotoxin Pesticide Corexit Sprayed By BP Tops 1 Million Gallons
But what most people don't know is that the active ingredient of the toxic chemical dispersant, which is up to 60% by volume, being sprayed by BP to fight the Gulf oil spill is a
neurotoxin pesticide
that is acutely toxic to both human and aquatic life, causes cancer, causes damage to internal organs such as the liver and kidneys simply by absorbing it through the skin and may cause reproductive side effects.
http://blog.alexanderhiggins.com/2010/06/05/amount-neurotoxin-pesticide-corexit-sprayed-bp-tops-1-million-gallons/
REMEMBER: In 1930, They Didn't Know It Was 'The Great Depression' Yet — In the past year, we've written a lot about the similarity between the rally of early 1930 and the one we had through April of this year.
Risks to global economy have 'risen significantly', top IMF official warns June 9, 2010 | Telegraph
Utah's food stamp rules Citizens upset with undocumented workers' access to aid — Food stamps » State wasn't fully counting earnings of undocumented family members.
http://www.sltrib.com/news/ci_15255192
Attorney: Deepwater Horizon Managers Knew About Oil Rig Problem Before Explosion Top Houston attorney Tony Buzbee says he has new evidence which indicates that Deepwater Horizon's managers knew that the BP oil rig had major problems before its explosion on April 20, citing the eyewitness account of a crew member who rescued burning workers on the rig of a conversation between Deepwater Horizon installation manager Jimmy Harrell and someone in Houston. According to the witness, Harrell was screaming, "Are you fucking happy? Are you fucking happy? The rig's on fire! I told you this was gonna happen."
Related Articles:
Tags: Barry Soetoro, Bernanke, BP, Gulf Oil Spill, Martial Law, Monsanto, NWO, President Obama, The Great Depression