Dave Cleveland www.holyroman empirerules .blogspot.com

Date: Tue, Jun 22, 2010
Subject: Barry Soetoro is No Christian – In the Gulf Behold a Pale Horse – Martial Law Gearing Up
www.morningliberty.com
OIL SPILL – UN trucks preparations for martial law in Florida?
Hydrogen Sulfide from oil spill causes evacuation; "Black SUVs with no markings and monitoring equipment on their roofs" testing neighborhood http://www.floridaoilspilllaw.com/hydrogen-sulfide-from-oil-spill-causes-evactuation-black-suvs-with-no-markings-and-monitoring-equipment-on-their-roofs-testing-neighborhood
Submarines trolling off Florida coast?
#Boater chases mysterious periscope off Hollywood beach –Palm Beach Post
http://www.palmbeachpost.com/news/state/boater-chases-mysterious-periscope-off-hollywood-beach-752917.html
Carbon Tax On Electricity To Send Prices Skyrocketing
Americans already laboring under the financial duress of massive unemployment and the threat of a double-dip recession will be hit with massive electricity bill hikes if President Obama succeeds in ramming through the first salvo of his "green agenda" – a carbon
BP CEO Hayward Set For Massive $16 Million Payout If He Quits
BP CEO Tony Hayward is set for a massive 10.8 million pound ($16 million) payout if he chooses to step down, according to The Telegraph.

US, Israel Warships in Suez May Be Prelude to Faceoff with Iran June 21, 2010 | Israel National News
Roundup resistant weeds pose environmental threat
CHAMPAIGN, Ill. (AP) — When the weed killer Roundup was introduced in the 1970s, it proved it could kill nearly any plant while still being safer than many other herbicides, and it allowed farmers to give up harsher chemicals and reduce tilling that can contribute to erosion.
But 24 years later, a few sturdy species of weed resistant to Roundup have evolved, forcing farmers to return to some of the less environmentally safe practices they abandoned decades ago.
http://hosted.ap.org/dynamic/stories/U/US_FOOD_AND_FARM_SUPERWEEDS?SITE=UTSAC&SECTION=US&TEMPLATE=DEFAULT
White House to illegals: You should be paid fairly
#Labor chief appears in PSA to advise 'documented or not … we can help'
Video: Senator: Obama Told Me He's Not Securing Border on Purpose
http://www.impeachobamacampaign.com/video-senator-obama-told-me-hes-not-securing-border-on-purpose/
BEHOLD THE PALE HORSE IN THE GULF — eerily prophetic? behold a pale horse. ORIGINAL CAPTION: And I looked, and behold a pale horse: and his name that sat on him was Death, and Hell followed with him. And power was given unto them over the fourth part of the earth, to kill with sword, and with hunger, and with death, and with the beasts of the earth. —Revelation 6:8
Barack Obama Mocks And Makes Fun Of The Bible—No Christian Would Do This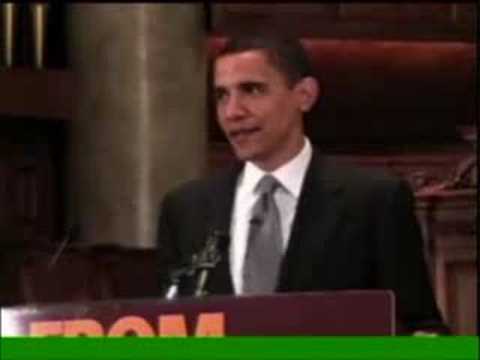 Related Articles:
Tags: Barry Soetoro, Behold a Pale Horse in the Gulf, Black Suvs, George Sorros, Hydrogen Sulfides, Illegal Aliens, Illegal Immigration, Martial Law, Not Securing the Border, President Obama, Prophecy, U N Troops