Census Director Robert Groves claims that they may have counted some people twice. If fishermen refuse to work for BP in the cleanup effort BP may be slashing their relief payments. Poland is working with the BPS Bank to install a finger scanner that may allow people to withdraw money with the touch of a finger. Who needs the micro chip any way? Barry Soetoro/Obamacare taxes begin in 6 months from now. Are you ready?
Jeffrey Briet represents over 500 fisherman in the Gulf area who didn't get their BP check on Wednesday night. Harvard Professor Kenneth Rogoff is calling for the Carbon Tax and this Obama administration must now take advantage of the BP Gulf situation.
Dave Cleveland www.holyromanempirerules.blogspot.com
Subject: BP Withholding Payments to Fisherman – Economic Collapse in Prophecy – Obamacare Taxes
Date: Thu, July 8, 2010
www.morningliberty.com
WW3 Prophet Zechariah's Warning! Watch:
–Blair meets Hague over Middle East
Former prime minister Tony Blair has met with Foreign Secretary William Hague to discuss the Middle East peace process. The situation in Gaza dominated their hour-long discussion. Hague paid tribute to the former prime minister's efforts to get the Israeli blockade of the territory lifted in his role as international Middle East peace envoy. Hague said, "Tony Blair has been at the forefront of that work and is to be congratulated on what has been achieved so far."
Six Months to Go Until The Largest Tax Hikes in History
Thursday, July 1, 2010–In 2001 and 2003, the GOP Congress had enacted several tax cuts for investors, small business owners, and families, and all of these will expire on January 1, 2011. Also at the start of 2011, many of the new or higher taxes in Obamacare will go into effect. When Americans prepare to file their tax returns, they will see changes in the alternative minimum tax and employer tax hikes.
World Religion: Hindus want WCC to organize global interfaith summit
Hindu statesman Rajan Zed, in a statement in Nevada (USA) today, said that serious and honest interfaith dialogue was the need of the hour and the World Council of Churches, being one of the largest religious organizations of the world, should come forward in organizing one. Zed suggested that WCC should invite leaders of major world religions and denominations and initiate the dialogue, and after intensive deliberations, the leaders should come up with a concrete plan about common religious concerns. Maybe this gathering could become an annual feature after that, Zed added.
The Prophetic Destiny of Europe: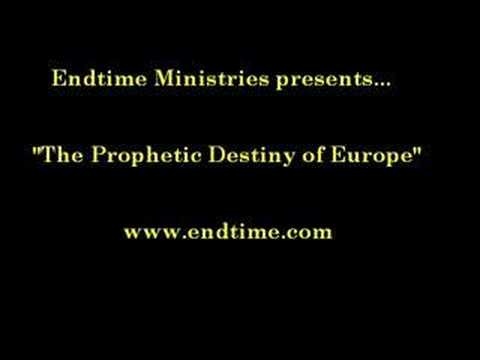 Raytheon to build a system dubbed "Perfect Citizen" — This will involve placing "sensors" at critical points in the computer networks of private and public organizations that run infrastructure, organizations such as nuclear power plants and electric grid operators. In an email obtained by the Journal, an unnamed Raytheon employee describes the system as "Big Brother."

Biometric ATM gives cash via 'finger vein' scan — Poland's cooperative BPS bank says it's the first in Europe to install a biometric ATM — allowing customers to withdraw cash simply with the touch of a fingertip. The digit-scanning ATM, introduced in the Polish capital of Warsaw, runs on the latest in "finger vein" technology — an authentication system developed by Japanese tech giant Hitachi. The company says that an infrared light is passed through the finger to detect a unique pattern of micro-veins beneath the surface – which is then matched with a pre-registered profile to verify an individual's identity
Russia Offers 'Spy Swap' to US – With Deal to Take Place Via Britain — Russia has offered a Cold War-style 'spy swap' deal to the U.S. – in a bid to bring home 10 of its operatives caught recently in the States.
Gulf Awash in 27,000 Abandoned Wells – And No One At All Is Checking to See If Leaking — More than 27,000 abandoned oil and gas wells lurk in the hard rock beneath the Gulf of Mexico, an environmental minefield that has been ignored for decades.
Relief Payments Get Slashed If Fishermen Refuse to Work for BP — Any relief payment plan established in the wake of the worst environmental accident ever was bound to have its flaws, but this goes to a whole new level of wrong.

Sunlight Alone Does Not Cause Skin Cancer: The Truth You've Never Been Told — We've all been told that sunlight causes skin cancer. This message has been drilled into our heads for so long that most people actually believe it. But what if this "truth" was actually a medical myth? http://naturalnews.tv/v.asp?v=234
USDA Reports 'Severe' Food Shortages In US
Popular Music Is The Babylon System
Harvard Professor: 'Exploit Gulf Disaster For Carbon Tax'
Top elitist and Harvard Professor Kenneth Rogoff has shamefully called for the BP oil spill disaster to be exploited in order to create political momentum behind a carbon tax, even going to the lengths of embracing the nightmare scenario of hurricanes pushing the oil onshore as a way to create political momentum behind Obama's dreaded "green economy".
Hundreds Missing Checks From BP Wednesday night, their lawyer wanted answers. Jeffrey Briet represents more than 500 fishermen, and he said the payment system he set up with BP required his clients to be paid every 30 days. Now that process has suddenly changed without warning, Briet said.
Census Director: We May Have Counted Many Homeless People Twice U.S. Census Bureau Director Dr. Robert Groves told CNSNews.com on Wednesday that the Census has "no way, unfortunately, of knowing whether or not homeless individuals were counted twice," and added, "we may have duplicates."

Related Articles:
Tags: Barry Soetoro, Biometric Scanner, BP Oil Spill in the Gulf, Cap and Trade, Census, Economic Collapse, Food Stortages Coming, N W O, Obamacare, Professor Kenneth Rogoff, Prophecy, World War 3, Zechariah's Warning