Water may be unfit to swim in, in the Gulf area. EPA tests are now being done in the air and in the water, in the Gulf area. Corexit and Methane and other chemicals are now in the air, in the ocean and in the rain. Since clouds are carrying evaporated Corexit and Methane and other chemicals, even taking a drink from the Culinary Water Supply may be deadly.
Scientists are doing tests on the water in the Gulf. Recently a water sample, from the Gulf, exploded as it was being tested. Unsafe levels of methane and Corexit appear to be in hanging around in the Gulf.
John in the Gulf
Subject: Deadly Rain from the BP Spill – Deadly Drinking Water
Date: Sun, 18 Jul 2010
www.morningliberty.com

Corexit is a product line of solvents primarily used as a dispersant for breaking up oil slicks. It is produced by Nalco Holding Company which is associated with BP . Corexit 9500, four times more toxic than crude oil, is one of the most poisonous dispersants ever developed, and is up to 20 times more toxic than other dispersants, and only half as effective.
When Corexit 9500, with its 2.61 ppm toxicity level, is combined with the warm waters of the Gulf much of it will transition into a gaseous state that will be absorbed into clouds, to be released as toxic rain upon all of the Eastern United States
SHOCK: Water "sample exploded" when chemist tested for oil; "Most likely" methane or Corexit
Kids playing in water found to be 221 parts per million oil and walking in sand that is 211 ppm; Normal is 'none detected'
News 5 Investigates: Testing The Water, WKRG Channel 5 Mobile/Pensacola, July 16, 2010:
More than a week has passed since Alabama's beaches have seen significant oil… [S]ome swimmers are taking their chances.

News Five collected samples of water and sand from Orange Beach, Gulf Shores, Katrina Key and Dauphin Island. To our eyes, the samples appeared normal…
Newscast Transcript Excerpts:
"When testing for oil… how much would be normal on the beach?"

[Bob Naman, analytical chemist said,] "I wouldn't think you'd find very much on the beach. there's no real 'normal' amount. normal is 'none detected.'"… a chemist with nearly thirty years of experience… he wouldn't expect to see any more than 5 parts per million of the greasy stuff…

Gulf Shores beach water, right where people were swimming, showed 66 parts per million. The sand, where beachgoers are walking, has 211 parts per million.

[Another] sample was a spot in Orange Beach, where again, we found kids playing. and we found our highest content of oil and petroleum. 221 parts per million. …

When Naman added an organic solvent to separate the oil from the water [collected at Dauphin Island Marina, near some boom], just like he did with all the other samples, this sample exploded right in his lab. "It was almost instantaneous. Actually, maybe one second. that's just weird." The result surprised even our chemist.

"We think it most likely happened, either due to the presence of methanol, or methane gas. or the presence of the dispersant, Corexit."

Even if you don't see oil on the beach or in the water… chances are it's there. All of our tests from orange beach to Dauphin Island showed an abnormal presence of oil…

News 5 will [again attempt to] test that water [which exploded] for chemicals, specifically chemicals linked to the dispersant… Corexit.
---
Gulf coast fishermen angry over oil claims ruling
BILOXI, Mississippi (Reuters) – Fishermen in Mississippi say they are angry that under the terms of BP's $20 billion oil spill fund, money they earn doing clean-up will be subtracted from their claim against the company.
The fishermen reacted after Kenneth Feinberg, the federal official in charge of administering the compensation fund, announced the decision at a town hall meeting in Biloxi on Friday.
Some walked out of the meeting in protest, arguing it was pointless to work under the Vessels of Opportunity program, set up by BP to help clean up the damage from the deepwater leak that started in April.
Oil stopped flowing from the leak on Thursday.
"I am furious about this," said Tuget Nguyen, who works with family members as a fisherman in Pass Christian, Mississippi.
"If he takes away the money we are making from BP when we get our claims, then nobody is going to work for BP to clean up this oil and we will not rent our boats to BP either. It is not fair," Nguyen said.
Thousands of fishermen in Louisiana, Mississippi, Alabama and Florida, out of work because federal authorities have closed much of the Gulf to fishing, are working for the Vessels of Opportunity program, skimming oil from the water and protecting coastlines.
Vessels of Opportunity "workers can file a claim, but we will subtract the amount they are paid from BP from their claim. That is how it has to work …. Of course you can file a claim. You must file a claim, but you cannot get paid twice," Feinberg told the meeting.
Fishermen can earn between $1,000 and $3,000 a day renting their boats under the program and individuals can earn upward of $1,400 a day. Charter boat captains can make even more.
The figures represent less than what could be earned at the peak of a shrimping season, curtailed because of the spill, but more than fishermen who have claimed against BP for economic losses have been paid.
As a result, the program has created division in some communities between those working on it and others still unemployed. Local fishermen also complain that outsiders have profited from the program at the expense of those who have lost their livelihood.
"This (Feinberg's ruling) means I am actually losing money because I have to pay my crew out of the money BP is paying me to clean up this oil," Larry Dossett from Biloxi said.
"If he only pays me the difference, I am in the hole. We are financially dead already."
(Writing by Matthew Bigg, editing by Stacey Joyce)
---
Obama Bumper Sticker Removal Kit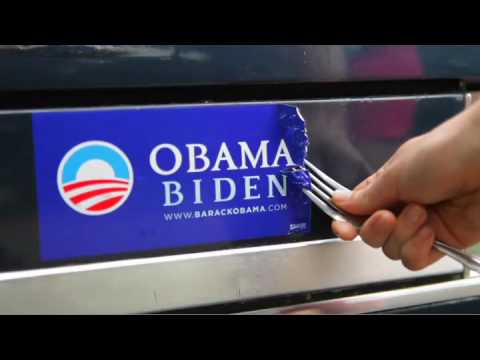 Related Articles:
Tags: Barry Soetoro, Cleanup in the Gulf, Corexit 9500, Deadly Drinking Water, Explosive Water in the Gulf, Gulf Drinking Water, More BP Lies, Obama Removal Kit, Toxic Rain, Video