Symbols and Rituals are make believe. When we become emotionally attatched to these signs and tokens then they may gain power. Satanists have their own Trinity and all 3 World Trade Center Towers had to ocme down.
The United Nations have a New World Order foundation. These 12 Occult Video Clips will blow you away. Occult Worship by the world's so-called elite guides their activities. Gematrian Numerology, Astrology and Sun-Venus Rising Worship play a major part in every satanic ceremony and event we have seen. Cities all over America were designed as temples.
Nibirushock
Thur Sept 23, 2010
Subject: New World Trade Center – Rising NWO
Connecting the dots: the political-occult ruling Elite -2008
nibirushock | June 03, 2008
The present growing food and oil crisis, as well as the devaluation of the Dollar, are the perfect foundations for building a New World Order upon. Order from Chaos. The establishment of the New World Order foundation under the United Nations/NATO is planned by 2012. [2013] All is based on and bound to their "trinity concept," Gematrian numerology, astrology, Sun-Venus (risings) worship and other occult knowledge and practices of the political-occult ruling Elite/Illuminati.
Watch this 7-part [now 12-part] series for a full understanding and comprehension: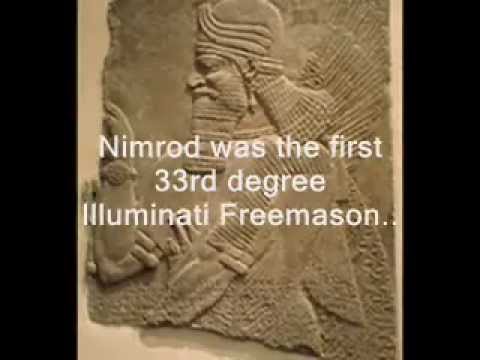 1990-09-11
On Solar Maximum year (11-year cycle), Bush senior announces 'New World Order' under United Nations
= NO COINCIDENCE
1991-01-17
Start of Operation 'Desert Storm' (Iraq)
= NO COINCIDENCE
2001-09-11
On another Solar Maximum year (11-year cycle), 3 WTC TOWERS DOWN and start of War on Terror
= NO COINCIDENCE
2003-03-19
Start of Iraq War
= NO COINCIDENCE
2004-03-11
Bombings in Madrid
= NO COINCIDENCE
2005-07-07
Bombings in London
= NO COINCIDENCE
2008-03-10
Start of unrest in Tibet, Nepal (encouraged by CIA) against China prior to planned Olympics.. and later the rest of the world protests
= NO COINCIDENCE
2008-03-19
Simultaneous broadcast of both: Osama bin Laden (CIA) threatening Europe and Pope in Rome/Bush Iraq 'freedom' speech at the Pentagon
= NO COINCIDENCE
2008-06-12
The ONLY referendum on the Lisbon Treaty (= EU Constitution in disguise to make Europe a Totalitarian State) in Ireland
= NO COINCIDENCE
2008-08-08
The planned start of China Olympics (so every eye in the world will watch China before and around that date)
= NO COINCIDENCE
2008 TO 2011-11-11 ???
The death of Pope Benedict XVI in Rome and an attack in Berlin and/or Paris.. supposedly by 'Al Qaeda' (= Illuminati and CIA)
WILL BE NO COINCIDENCE!!!
——————————————————————————————————————–
Notice: This video was made before the Gulf of Mexico was attacked and yet, it mentions the Gulf of Mexico as a possible target!
Related Articles:
Tags: 9/11, All Seeing Eye, Annuit Coeptis, Asar, Babel, From Babel to Ireland, Hathor, Horus, Illuminati Bloodlines, Illuminati Masons, Isis, N W O, Nibirushock, Nimrod, Occult Trinity, Osiris, Pope Benedict 16, Providence Favor Our Undertakings, Ra, Semiramis, Solar Maximum, Sun God Trinity, Sun God Worship, Tammuz, Triade, World Trade Center