Stan Meyer
Fri Apr 22, 2011
Subject: Water Powered Car Inventor Murdered
SaveGasForums.com This is an old clip shown about 20 years ago of a local inventor holding many patents on his dune buggy style car. His name was Stanley Meyer. Look his name up, and you'll get to know more about his invention, and the mysterious way he "died". For all the people out there saying this is some kind of scam, you should take the time to read up on the numerous personal achievements of people who have successfully created their own water-powered cars. ALSO, take the time to look into the companies that have successfully created water powered cars. A Japanese company in another one of my videos has done just this!
http://www.alternativefuelcar.org/water-powered-car-inventor-was-killed/.html
Re: VIDEO: Water Powered Car Inventor Murdered ?Quote [+] #
[link to waterpoweredcar.com]
He was a shame to hear that he was poisoned (March 98') and longer with us. He died in the parking lot of a restaurant in his home town of Grove City, Ohio. Sharks came a week later and stole the the dune buggy and all of his experimental equipment, according to his brother, Steve. Stan said while he was alive, that he was threatened many times and would not sell out to Arab Oil Corp.s The Military was going to use this technology in their tanks, jeeps, etc. He had patents on his invention and was ready for production. Only $1,500 to equip your car! See the Videos above. No gasoline, just water. Stanley said he was offered a billion dollars from an Arab to basically shelf his idea. Stan said, "no, this technology is for the people." Who you suppose poisoned Stan? A jealous onlooker? Do you think the Oil Corp.'s are happy to see a converted car running for FREE?? Our own US DOE, and the present administration are heavily involved in the Oil business. If GW wanted my respect,I'd have inventors like Stan on TV and with me in the White House, discussing how to save this dying planet and break the bonds of ruled corruption and greed. I have read the DOE's hydrogen & fuel cell technology and they don't mention making hydrogen from pure water, until the last page. They rather get hydrogen from hydrocarbons. They don't mention "On Board Hydrogen Electrolysis" make the egas as you go. They talk about Hydrogen Gas Stations at how much per gallon?
So what is happening with Stan's Great Invention of the 20th Century!! Absolutely nothing. Are they manufacturing his invention. NO, Why not? because it would solve all the world's problems today. That is NOT how politics work there buddy. Common Sense is NOT for humans, only good for OUTLAWS & so called terrorists.? Huh? We live in a time when good is spoken of as evil and evil spoken up as good. Why do I say that because it is true. We were told Our twin towers was taken down by airplanes, when the truth is, it was taken down by C4 explosives. It was a shabby job and they spilled the evidence as loose change. Connect the dots, it is that simple. Sorry to have shocked you and made your face turn red, but Building #7 came down in 7 seconds, not 18 as the 911 commission report told us. No planes hit that building, only a few offices fires happened. It was all too fishy from me, and continues to stink like a dead rat.
All they talk about is hydrogen gas stations run by Shell and a Canadian Oil Firm. Then they talk all about "hydrogen fuel cells" which take a lifetime of gas burned just to make one fuel cell. A hydrogen fuel cell factory is a real SMOG factory. To explain better read on. There Fuel Cells are not as efficient as a "On board Hydrogen Electrolysis" fuel cell. Stan made the gas as he drove, no hydrogen tanks, no fuel cells, no need for Shell Hydrogen Stations. He spent 30 years of research all on his own.
GOOD NEWS! Steve Meyer, Stan's twin brother lives!! He is into the same
technology! Why is there only one website on him? WCCO.com News 4/11/06
To totally learn this technology go to StanleyMeyer.com
I have some .pdf files for you to download of Stan's writings, circuits, etc.
http://www.godlikeproductions.com/forum1/message334400/pg1
http://www.alternative-energy-resources.net/hydrogen-fuel-car.html
http://www.hydrowaterpower.com/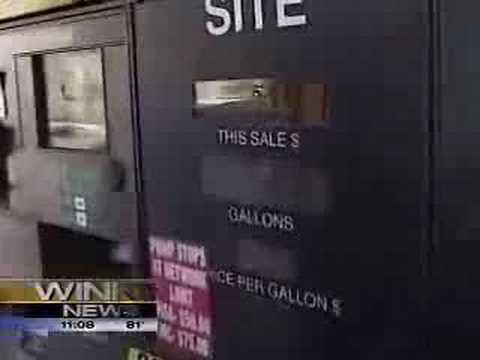 Related Articles:
Tags: Alternative-energy-resources.net, Fuel Cell Technology, Godlikeproductions.com, Hydrogen Gas, Hydrogen Gas Stations, Hydrowaterpower.com, It Runs on Water, Stan Meyer, Stan Meyer's Dune Buggy, Water Powered Car Inventor Murdered, WCCO.com