Ron Paul
Fri, Dec 30, 2011
Subject: RON PAUL IN DANGER OF BEING ASSASSINATED
www.MorningLiberty.com

Glenn Beck tells AMERICA WE MUST support Ron Paul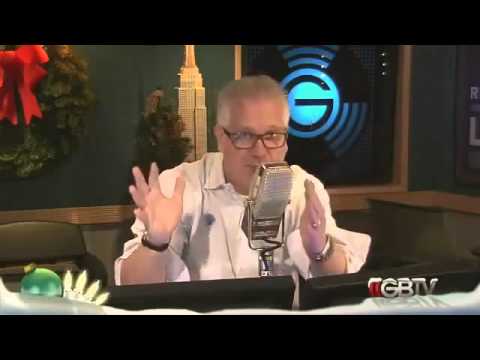 Bob Chapman – Freedomizer Radio – July 13, 2011 Bob Chapman : Ron Paul in deciding to run for presidency is in extreme danger because there is a good chance they trying to kill him and he knows that…
Bob Chapman – Ron Paul in danger of being assassinated
Uploaded by drewsick on Jul 15, 2011
Bob Chapman – Freedomizer Radio – July 13, 2011
Bob Chapman : Ron Paul in deciding to run for presidency is in extreme danger because there is a good chance they trying to kill him and he knows that…
Uncut Ron Paul Interview – CNN Gloria Borger
Uploaded by RonPaulcom on Dec 23, 2011
CNN finally released the full interview. It shows that Ron Paul didn't "storm off" – the interview was over.
All parts of the interview that make Gloria Borger look ridiculous and provocative were cut out of the heavily edited and misleading version that aired on CNN:
As you can see CNN aired the final segment (starting at 6:00) first, trying to create the false impression that Ron Paul terminated the interview just minutes after it had started. In reality the interview had already lasted a full 8 minutes and was effectively over, with no further questions being asked.
Propagandist Borger ended the interview with an outrageous insinuation and lie: "Some of this stuff was very incendiary, you know… saying that in 1993 the Israelis were responsible for the bombing of the World Trade Center".
The newsletters, politically incorrect as they might have been, NEVER made such a claim. That's pure propaganda.
The corporate media will stop at nothing to discredit Ron Paul, but thanks to a growing understanding on part of the public of "how the system works", the media's efforts aren't just not working, they are backfiring.
Ron Paul remains the undisputed frontrunner in Iowa (as documented by five consecutive polls by various organizations). Nationally, Ron Paul gained 5% on both Gingrich and Romney among Republican voters over the past 5 days during the worst phase of the media onslaught.
http://www.theendrun.com/ron-paul-gains-5-on-gingrich-and-romney-in-5-days-de…
Nader, Ron Paul, Kucinich Speak to Occupy Wall Street
Uploaded by BobAkimbo on Oct 2, 2011
Ralph Nader, Ron Paul, and Dennis Kucinich offer words of wisdom to the Occupy Wall Street movement. The Occupy Wall Street movement has tremendous potential, but only if we can resist the wedges that the corporate/government cabal continues to try to drive between us.
There are differences of philosophy between progressives and libertarians, but we CAN agree on at least four issues upon which we can make immediate and concrete demands. Success on these demands would go a very long way toward saving the United States and prevent us from falling deeper into serfdom and slavery.
We may never have a better chance than right now.
Ralph Nader seems to understand the endemic corporate cronyism better than any recent candidate outside of Ron Paul and Dennis Kucinich.
Republican special interests include corporations, wars, and the wealthy.
Democrat special interests include corporations, wars, and the wealthy.
At least we have political choice.
–Richard Jeni A Big Steaming Pile Of Me CLIP
Uploaded by truxton1 on Dec 22, 2008
Richard Jeni A Big Steaming Pile Of Me CLIP
Sunday, January 01, 2012 6:04

http://beforeitsnews.com/story/1571/907/Neocons_in_GOP_Engages_in_Fraud_to_Eliminate_Ron_Paul.html

Emergency request 1/1/12: We just found out that the $225 due to us from a work source that we had been working for, has just informed us they do not intend to pay us until much later, if at all, which has me deeply concerned since we earned that money. Bad way to start out a New Year, Unfortunately we paid bills by check on the 30th, which will begin clearing Tues and continue for the rest of the week. WE ARE ASKING FOR DONATIONS AT THIS TIME TO HELP US MEET THIS MONTHS QUARTERLYS AND EXPENSES before those checks arrive at the merchants offices. If we can raise this amount by Tues, we will be fine, at least for this month.

Please do not put this plea up for funds on any other blog as its quite embarrassing.

Please use the

DONATION BUTTON

on the right hand side column of this blog near the top. We are appealing to our regular readers who may benefit from our work, to help us this one time only, and hopefully, no more. If everyone who regularly visits our site donates $5 each, we will be more than able to meet this months emergency needs. Thanks again for your support and all that you contribute. We are still working on various projects like the newsletter and the RH neg blog, and are at a standstill until we can resolve this dilemma before us.

UPDATE: Wow, the powers that be have fallen on a brilliant strategy on how to stop Ron Paul's momentum. Just got an email from someone whom I trust and know is a seeker of truth and previously had not condemned Ron Paul until she could learn more about him. Well, she got a video produced by Webster Tarpley who is painting Ron Paul as a neocon insider and mole until now, so she is not going to vote for him. Who the heck is Webster Tarpley? I thought he was one of the good guys, but I guess we simply don't know anymore who they are.
Vatic Note: Mike Rivero has it down cold. Watch the video and read how we can overcome it. Then Scroll down to Brother Nathanel's Video #2, who is Jewish and grew up that way. You can count on Brother Nathanel to give the straight skinny on the pressures put on the system by his fellow Jewish community members. Its not just the Jews, its the Khazars who are exploiting all of this to ensure Ron Paul does not win and guarantees then, that the International khazar Rothschild bankers and Israel can continue to rip off the American taxpayer and to ensure our goyim slavery as cattle under their ownership under a one world order that is not elected by the people, rather appointed by Rothschild and run by the bankers…. end of our America as we know it. Time to seriously petition for the alternative disclosures to show up and take care of this or else we must do it. Either way, it must be done. I especially loved Mike Rivero's comment about how bad the system has gotten and its so bad that even "Anarchy" is beginning to look pretty good. I laughed my tush off on that one. lol
Emergency request 1/1/12: We just found out that the $225 due to us from a work source that we had been working for, has just informed us they do not intend to pay us until much later, if at all, which has me deeply concerned since we earned that money. Bad way to start out a New Year, Unfortunately we paid bills by check on the 30th, which will begin clearing Tues and continue for the rest of the week. WE ARE ASKING FOR DONATIONS AT THIS TIME TO HELP US MEET THIS MONTHS QUARTERLYS AND EXPENSES before those checks arrive at the merchants offices. If we can raise this amount by Tues, we will be fine, at least for this month. Please do not put this plea up for funds on any other blog as its quite embarrassing. Please use the DONATION BUTTON on the right hand side column of this blog near the top. We are appealing to our regular readers who may benefit from our work, to help us this one time only, and hopefully, no more. If everyone who regularly visits our site donates $5 each, we will be more than able to meet this months emergency needs. Thanks again for your support and all that you contribute. We are still working on various projects like the newsletter and the RH neg blog, and are at a standstill until we can resolve this dilemma before us.

UPDATE: Wow, the powers that be have fallen on a brilliant strategy on how to stop Ron Paul's momentum. Just got an email from someone whom I trust and know is a seeker of truth and previously had not condemned Ron Paul until she could learn more about him. Well, she got a video produced by Webster Tarpley who is painting Ron Paul as a neocon insider and mole until now, so she is not going to vote for him. Who the heck is Webster Tarpley? I thought he was one of the good guys, but I guess we simply don't know anymore who they are. They are trying just about everything except out and out fraud.

Neocons in GOP Engages in Fraud to Eliminate Ron Paul
www.youtube.com/watch?v=KrE15QfbnHA&feature=youtu.be

Video #1 – Rivera

__________________________________________________

Ron Paul: Iowa Vote Fraud

Uploaded by ravenise00 on Dec 28, 2011

Click "Show More" to see what you can do! Iowa Caucus: How to be a vote Monitor, stop secrecy BS: http://www.youtube.com/watch?v=TmYKvEKg8Ug

If Ron Paul has Iowa stolen from him, then violent revolution has become inevitable, as John F. Kennedy warned.

Iowa GOP moving vote-count to 'undisclosed location': to prevent a Ron Paul victory. http://12160.info/profiles/blogs/iowa-gop-moving-vote-count-to-undisclosed-lo…

Threats to disrupt the Iowa Republican caucuses next week have prompted state GOP officials to move the vote tabulation to an "undisclosed location," POLITICO has learned.

to prevent a Ron Paul victory?

IOWA GOP CONTACTS

Republican Party of Iowa
621 E. 9th St.
Des Moines, IA 50309
515-282-8105 (Office)
515-282-9019 (Fax)

Chad Olsen
Executive Director

Vonna Hall
Office Manager
vhall@iowagop.org

Casey Mills
Communications
cmills@iowagop.org

Ryan Gough
rgough@iowagop.org

Patrick Stewart
pstewart@iowagop.org

Threats to disrupt the Iowa Republican caucuses next week have prompted state GOP officials to move the vote tabulation to an "undisclosed location," POLITICO has learned.

The state party has not yet told the campaigns exactly where the returns will be added up, only that it will be off-site from the Iowa GOP's Des Moines headquarters. The 2008 caucus results were tabulated at the state party offices, which sit just a few blocks from the state capitol.

Activist groups including the Occupy movement have indicated that they'll attempt to interrupt rallies in the closing days before next Tuesday's caucuses. MORE

(TLS)- None of the counting is done by networked PC's they ARE DONE BY HAND AND CALCULATOR!! Totally a good reason to move the vote count to a secret location to avoid internet hackers…WTF?! do they think we are small children that they can just fool? Looks like they are planning to steal the vote guys.

Joseph Stalin said "He who votes decides nothing; he who counts the votes decides everything." How true.

Ron Paul Says Watch The Vote
http://youtu.be/5kDzoNyxo8c

Watch the Vote 2012 – Iowa Caucus
http://youtu.be/GeggPSL3gQs

We need people at the 1000+ sites with cameras documenting everything. It would be good to hear the campaign has an office of people on Caucasus night working on this with lawyers ready.

——————————————–

US: Outraged Popular Movement Occupies Iowa Caucus
http://www.plenglish.com/index.php?option=com_content&task=view&id=46…
Washington, Dec 27 (Prensa Latina) The Occupy Wall Street (OWS) movement on Tuesday will begin in Iowa a popular election assembly, a week before the first GOP primaries.

——————————————–

The Israeli Defense Firm That Tallies The Iowa Caucus — Christopher Bollyn
http://poorrichards-blog.blogspot.com/2011/12/israeli-defense-firm-that-talli…

(Rense) — The Iowa caucus is only a few days away and the nation's attention will be directed to the results, which signify the beginning of the U.S. presidential race. But does anyone watch who tallies the results of the Iowa caucus?

The Iowa caucus results were tallied in 2004 by a company that is headed by a man whose company was bought by Elron Electronics, the Israeli defense firm. I suspect that it will be the same this year. Don't expect to see any grassroots political activists doing the tally in Iowa. The Israeli defense establishment takes care of that part of the American "democratic" election process.

Michael Rivero of http://www.whatreallyhappened.com
Watch entire 2011-12-27 broadcast here: http://www.justin.tv/michaelrivero/b/303805582
Youtube Link: http://youtu.be/KrE15QfbnHA

http://www.youtube.com/watch?feature=player_embedded&v=KrE15QfbnHA

_______________________________________________________________

Video #2 – Nathanel – Jewry's Push To Stop Ron Paul

Jewry's Push To Stop Ron Paul

Uploaded by zionget on Dec 30, 2011

http://www.youtube.com/watch?feature=player_embedded&v=XKCc5SYCisQ

_________________________________________________________

www.youtube.com/watch?v=XKCc5SYCisQ&feature=player_detailpage

Click "Show More" to see what you can do! Iowa Caucus: How to be a vote Monitor, stop secrecy BS: www.youtube.com/watch?v=TmYKvEKg8Ug

If Ron Paul has Iowa stolen from him, then violent revolution has become inevitable, as John F. Kennedy warned.

Iowa GOP moving vote-count to 'undisclosed location': to prevent a Ron Paul victory. 12160.info/profiles/blogs/iowa-gop-moving-vote-count-to-undisclosed-lo…

Threats to disrupt the Iowa Republican caucuses next week have prompted state GOP officials to move the vote tabulation to an "undisclosed location," POLITICO has learned.

To Prevent a Ron Paul Victory????IOWA GOP CONTACTS

Republican Party of Iowa
621 E. 9th St.
Des Moines, IA 50309
515-282-8105 (Office)
515-282-9019 (Fax) Chad Olsen, Executive Director
Vonna HallOffice Manager
vhall@iowagop.org
Casey MillsCommunications
cmills@iowagop.org
Ryan Goughrgough@iowagop.org
Patrick Stewartpstewart@iowagop.org

Threats to disrupt the Iowa Republican caucuses next week have prompted state GOP officials to move the vote tabulation to an "undisclosed location," POLITICO has learned. (VN: Like the OWS, It appears the Soros cabal intends to send their bogus violence provocateurs to the Iowa Caucus to stir up violence JUST LIKE THEY DID IN THE MIDDLE EAST INCLUDING SYRIA, EGYPT, LIBYA, ETC. Its arrogant for us to believe they would not do this here. They will and they have in the past). The state party has not yet told the campaigns exactly where the returns will be added up, only that it will be off-site from the Iowa GOP's Des Moines headquarters. The 2008 caucus results were tabulated at the state party offices, which sit just a few blocks from the state capitol.

Activist groups including the Occupy movement have indicated that they'll attempt to interrupt rallies in the closing days before next Tuesday's caucuses. MORE

(TLS)- None of the counting is done by networked PC's they ARE DONE BY HAND AND CALCULATOR!! Totally a good reason to move the vote count to a secret location to avoid internet hackers…WTF?! do they think we are small children that they can just fool? Looks like they are planning to steal the vote guys.

Joseph Stalin said "He who votes decides nothing; he who counts the votes decides everything." How true.

Ron Paul Says Watch The Vote
youtu.be/5kDzoNyxo8c

Watch the Vote 2012 – Iowa Caucus
youtu.be/GeggPSL3gQs

We need people at the 1000+ sites with cameras documenting everything. It would be good to hear the campaign has an office of people on Caucasus night working on this with lawyers ready.
——————————————–
US: Outraged Popular Movement Occupies Iowa Caucus
www.plenglish.com/index.php?option=com_content&task=view&id=46…
Washington, Dec 27 (Prensa Latina) The Occupy Wall Street (OWS) movement on Tuesday will begin in Iowa a popular election assembly, a week before the first GOP primaries.
——————————————–
The Israeli Defense Firm That Tallies The Iowa Caucus — Christopher Bollyn
poorrichards-blog.blogspot.com/2011/12/israeli-defense-firm-that-talli…

(Rense) — The Iowa caucus is only a few days away and the nation's attention will be directed to the results, which signify the beginning of the U.S. presidential race. But does anyone watch who tallies the results of the Iowa caucus?

The Iowa caucus results were tallied in 2004 by a company that is headed by a man whose company was bought by Elron Electronics, the Israeli defense firm. I suspect that it will be the same this year. Don't expect to see any grassroots political activists doing the tally in Iowa. The Israeli defense establishment takes care of that part of the American "democratic" election process.

Michael Rivero of www.whatreallyhappened.com
Watch entire 2011-12-27 broadcast here: www.justin.tv/michaelrivero/b/303805582
Youtube Link: youtu.be/KrE15QfbnHA

---

The article is reproduced in accordance with Section 107 of title 17 of the Copyright Law of the United States relating to fair-use and is for the purposes of criticism, comment, news reporting, teaching, scholarship, and research.

Read more at The Vatic Project
Related Articles:
Tags: End the Left Right Delusion Ron Paul, Glenn Beck Supports Ron Paul, Glenn Beck Tells America We Must Support Ron Paul, Gloria Borger, GOP Engages in Fraud to Eliminate Ron Paul, International Forecaster Bob Chapman, Ron Paul 2012, Ron Paul In Danger of Being Assasinated, Ron Paul vs Israeli Nazi Filth, The Ron Paul Revolution, UnCut Ron Paul Interview