Mona Lidji Fishman
Mon, Mar 5, 2012
Subject: Ron Paul Peace in the Middle East
PEACE IN THE MIDDLE EAST – NEW SONG FOR RON PAUL! LYRICS IN DESCRIPTION!
seahorsemomma on Feb 29, 2012
Copyright 2012 Lyrics, Melody & Produced by Mona Lidji Fishman
Feel Free to Share
RON PAUL SUPPORTERS : DEMAND VIDEO-CAMERAS AT ALL CAUCUS AND VOTING SITES AND IN ALL COUNT ROOMS! JUST LIKE CASINOS IN LAS VEGAS, WE NEED AN ARMY OF "RON PAUL PIT-BOSSES"
Thanks to : Ronei Harden, Savannah Harden, Becca Fishman, Gary Long,
Ricky Rat, Matt Iddings, Brian Shine Abel, Chris Sheridan, Ricky Cunningham, Beldar Malloy, Brian Rojan, Bucky Bowhall, Chris Donaldson, Max Peterson, Pete Peltier, Jimmy Wallace, Sam Harden, Mark "Smitty" Smith "Shee-Haw", Rick Langs, Rob Taylor, Featherhead, Shaun Johnson, Jerry Friend, Padraig Omeara,
Buck Buchanan, Gerry Dulin, Geoff Dowdy, James Bland.
Special thanks to Chris Sheridan for his musical and spiritual guidance 🙂
Nomad Recording Studio
Also thanks to all of the Ron Paul supporters & to Ron Paul and his entire family for their tireless efforts to preserve our liberty and the world.
Smooches to Carol Cookie Tandy
Thanks to the ever so yummy Steven Colbert, Jon Stewart and Bill Maher, for being so smoking hot and for publicly acknowledging that they like Ron Paul!
Eternal gratitude to dear friend Maestro Daniel Walker, whose extraordinary glorious music gave me the courage to write and realize my music!
http://www.harvestermusic.com/china/index.htm
Disclaimer: The idea expressed in this video is my own and are not the words of Ron Paul. The idea is using the funds usually used as foreign aid as bombs to other countries could be donated to the Palestinian people in an expression of sincere friendship & compensation for Israeli's using and remaining where they are. All of this mess started so long ago. If the Palestinians would agree to the offer and also ALL of the Palestinian's allies would ALSO have to agree, then at least the Palestinians will have some compensation for their land and a fresh start with their brothers. If it is successful, it will be the best money ever spent!! After all, isn't it all about semantics? Where you were born? Two-hundred miles either direction and a lot of prophets could have been born in the country next door. True, Israel IS the Holy Land, BUT SO IS THE REST OF THE WORLD = also Holy Land. We need to stop squabbling over the earth! Just try to enjoy your stay here and bond with each other.
Please, and ONLY IF YOU CAN AFFORD TO, if this video reaches you during the election of Ron Paul, please donate a little to his campaign. It is like giving to the best charity in the WORLD!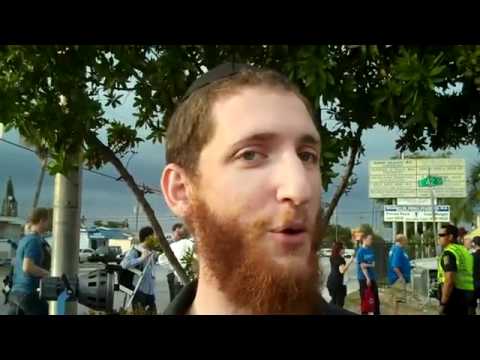 Lyrics
The Middle East is not the beast
We "wag the dog' , we get it wrong
Don't need to like their religion
Try to make money off of friction
We need Ron Paul
To stop the killing
The only one
Whose even willing
We can make peace this is cold-hearted
We need to stop what others started
I trust Ron Paul
He'll help us all
He'll make real change
Not just re-arrange
Extend a friendly hand
Compensations for their land
The Israeli's can stay
It's the only way
No more money for bombs,
Instead pay Palestineans
Bomb money for peace, not death
That's how taxes should be spent
And if ALL Nations agree
Then it is indeed peace that we'll see
If we swallow a little pride
At least we know we tried
Be happy when they rejoice
Knowing you've made the right choice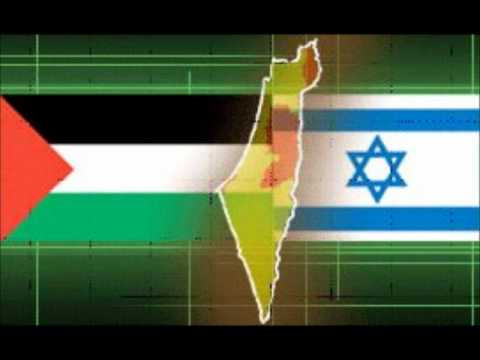 News Link • Politics: Republican Campaigns
03-05-2012 • in Editorial, Mainstream Media
Pro Ron Paul NPR Piece!! "Only Ron Paul Would Shrink The Debt"
http://www.freedomsphoenix.com/News/106768-2012-03-05-pro-ron-paul-npr-piece-only-ron-paul-would-shrink.htm
____________________________________________________________
Related Articles:
Tags: Budget Watchdog, Mona Lidji Fishman, Nomad Recording Studio, Only Ron Paul Would Shrink the Deficit, Peace in the Middle East, Pro Ron Paul NPR Piece, Record Your Caucus, Ron Paul 2012, Ron Paul Revolution, Ron Paul Theme Song, VotoLatino