R J Hender
Mon, Oct 8, 2012
Subject: Dinar RV Time – Harvest Time for God's People
www.MorningLiberty.com More Dinar Intel after the video…
Robert A Hender Jr has shared a video with you on YouTube
Dinar RV Questions – Did we Abandon Iraq
by Robert A Hender Jr
JP Morgan will be crushed if silver prices go up to $40 or $80 or $100 an ounce. The RV of the Iraqi Dinar will help JP Morgan to push silver prices back down to about $20 an ounce. An RV will allow the US Dollar to ralley, at least for a while. When you CashIn your Dinar what will you do with it? God told us in the Good Book that He will take the wealth from the wicked and hand it to His people. Today Mitt Romney put Iran on notice. In the coming months we could see America send troops in to Iran. It's about time that we withdraw our consent from the New World Disorder gang and engage in peaceful resistance.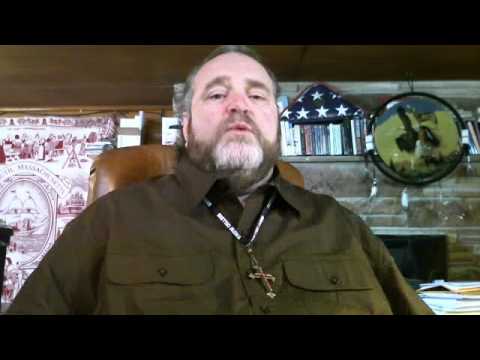 Ends: October 8th. Monday!
Today is also, Columbus Day. Columbus Day is a U.S. holiday that commemorates the landing of Christopher Columbus in the New World on October 12, 1492. It was unofficially celebrated in a number of cities and states as early as the 18th century but did not become a federal holiday until the 1937.
Federal Reserve is closed today as well.
The Feast of Tabernacles…
The Feast of Tabernacles is one of the seven annual biblical festivals (holy days) of God, introduced to Israel at the time of the Exodus. The Feast of Tabernacles was one of the annual pilgrimage festivals, when the people journeyed from all over the nation of Israel to keep the Feast in Jerusalem. It was to be a joyous celebration, to be observed throughout the generations.
All of the annual holy days are rich with meaning and symbolism. Taken together, they reveal the progressive fulfillment of God's plan for mankind, and they present a framework or model showing the individual believer's growth and salvation. A study into the annual holy days can be both fascinating and rewarding, and reveals a definite Christology. That is, the annual holy days join with the Messianic prophecies to bring into sharper focus the plan of God and the reason for Christ's first and second coming. There is a definite Christian application to God's annual holy days!
What does the Feast of Tabernacles represent? At its most basic level, it is a fall festival, celebrating the abundance of God's blessings in connection with the ingathering of the fall harvest.
It is also a memorial of the Exodus, when the Israelites wandered in the wilderness, living in tabernacles, or tents, en route to the Promised Land. It is, therefore, a representation of faith in God's protection and promises.
The Feast of Tabernacles starts on October 1, 2012 and continues for a week (October 8, 2012). This was a very important holiday at the time of Jesus and also today. It has been celebrated at this time of year for many years. It is the Harvest Festival and a time for great celebrations.
https://www.freeconferencing.com/playback_ow.html?cid=conferences/-17-65-67-17-65-6737-17-65-67-17-65-67544633-17-65-6773-17-65-6750-17-65-6785-42-100.mp3&e=1538290800000&cn=94-43-28-63&option=private
Related Articles:
Tags: 2012 Prophecy, CitiBank Silver Shorts, Dinar Cashin, Dinar RV, Global Settlements, IQD RV, Israel Iran War, JP Morgan Silver Shorts, Morning Liberty R J Hender, New World Disorder, Okie Oil Man, R J Hender, RV, Silver Manipulation, Silver Prices, Silver Shorts, World War 3