R J Hender
Sat, Oct 13, 2012
Subject: Oil Seller Mandate 2012
www.MorningLiberty.com FaceBook Morning Liberty RJ Hender
Oil Seller 2012
D2 and JP54 Allocation Holder
As a Radio Host many doors have opened up to me. I've been surprised many times as unexpected comments by my guests would stun me. Bringing these radio guests together with people in industry or friends of mine has been rewarding and disappointing. Procedures from the oil refinery can't be changed. This video explains more…
Below this YouTube video there are more oil details.
Robert A Hender Jr has shared a video with you on YouTube
Oil Seller 2012 – JP54 or D2 Proof of Product
by Robert A Hender Jr
As a Radio Host I have met and interviewed all sorts of people. In the Oil Business I have worked with a Mandate for the Seller of D2 or D6 or JP54 or even Bonny Light oil. For years I have brought people together, folks who are involved in similar interests, but who have not met yet. It's been rewarding as I have introduced some people who meet for the first time, but they have always known one another. This Seller connection of mine is now the Allocation Holder. By August of next year he will be the Title Holder to these oil products. I have sat with my Mandate friend as he has offered their oil products at $25 below platt. A MT799 would work just fine or a MT760 or even a BCL would be enough to secure a Partial Pop. You can reach me directly at rj@morningliberty.com I love to arrange Win Win arrangements.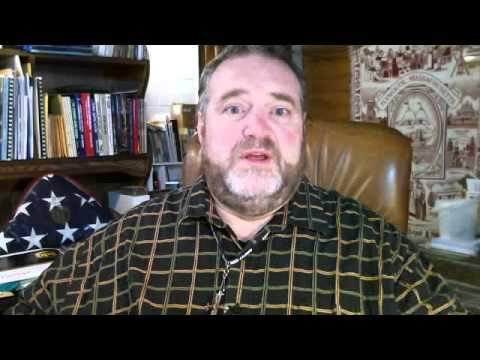 It seems that Oil Allocation Holders don't get much respect these days. My friend, the Seller Mandate, has spent much time visiting with oil buyers who kick his tires, but they demand that they go around him directly to the Oil Refinery.
I've heard my Seller Mandate friend offer D2 at $25 below platt to some oil buyers. An allocation holder has more elbow room as he works with a potential buyer.
The oil refinery has specific procedures that are required in any oil Buyer – Seller transaction. I have seen it occur too many times where a buyer will say at the beginning of the deal that he agrees with every procedure term and then in the middle of the transaction the buyer will demand changes.
A buyer mandate can get the process started with an LOI. Even a BCL by a potential buyer can bring a partial Pop by the seller. When the seller delivers the Full Pop – proof of product – it costs him every time.
A simple MT799 or MT760 would make the whole buying and selling process easier.
What I see is that as my friend's Seller becomes a Title Holder of JP54 and D2 or Mazut oil then he will be selling directly to the big oil buyers like Shell, Chevron, Texaco and others.
Right now I know that my Seller Mandate friend can set up the sale and delivery of 5 million barrels a month or 10 million barrels or 20 million barrels a month of oil to the right buyer.
I would be happy to assist you or somebody you know to bring a legitimate buyer to my Seller Mandate friend. I can be reached at rj@morningLiberty.com
There are lots of things I have done, as a Radio Host and as a Whistle Blower. I would be happy to help bring together people in the oil business. Setting up Win Win transactions can be fun and rewarding for everybody involved.
Thanks, R J
Related Articles:
| | | | | | |
| --- | --- | --- | --- | --- | --- |
| Oil Integrity 2012 – D2, D6, Mazut and JP54 Ready | JP54 – D2 – D6 – Mazut Ready – Refinery Rules | Oil Race JP54 – It's a D2, Mazut, BLCO World | JP54 & D2 Lifting – Will You Follow Refinery Procedures? | Why Rotterdam? – Domestic Above Platt & D2, JP54, BLCO Below Platt | Oil Seller 2013 – D2, D6, JP54, Mazut, BLCO Direct |
Tags: Bonny Light Oil Seller, Bonny Light Seller, D2 Oil Seller, D2 Seller, JP54 Seller, Mazut Oil Seller, Mazut Seller, MT799, Oil Below Platt Prices, Oil Buyer Mandate, Oil Buyer Procedures, Oil Seller, Oil Seller Mandate, Oil Seller Procedures, Oil Title Holder, Oil Transaction, Proof of Funds, Proof of Product