RJ Hender
Wed, Nov 14, 2012
Subject: Plenty of JP54, D2, Mazut and BLCO
www.MorningLiberty.com
Oil Race JP54
We Have Plenty of Jet Fuel
In the oil business I am a rookie. Actually, I am a radio host who has been able to meet lots of different people. I never expected to meet Oil People. My friends have over 300 million barrels of oil ready to go. D2 or Mazut or JP54 or BLCO for starters are products my friends are selling now.
I now work with 3 major Oil Sellers. It's been an interesting journey to meet and negotiate with Oil Buyers from all over the world. Winter may be slowing JP54 supplies for some oil people, but we are always working to secure and provide oil for our friends.
Are you willing to work with an Allocation Holder. You must let me know if you are able to work with an Allocation Holder. This first oil friend of mine shaves platt prices and can save you money. This 1st friend of mine, I have known for over 12 years. He owns a business in the Salt Lake area, but he has family in the oil industry and he can directly deliver any oil you need – but the refinery dictates the buying procedures. This 1st oil friend of mine is the Mandate for the Seller – Allocation Holder and they will become the Title Holder by August of 2013. There are advantages to working with this Allocation Holder now. My friend AA prefers to get the ICPO and then the BCL. AA is happy to provide Partial Pop when he has received the BCL.
My 2nd oil friend I have known for over 3 years and he operates out of California. He isn't an official mandate yet, but he and people can deliver any oil product that you may be looking for. JM always demands that a buyer show his POF before he plugs them in to his sources. Lots of buyers don't like showing theirs first… If you are up to being flexible and patient with JM's brashness then he gets oil deals done, quickly.
My 3rd oil friend operates out of Florida. JB is a rookie in the oil business to. The actual oil seller has 300 million barrels ready to go, now. This oil seller is so busy right now that he has asked me and JB to gather information for him from every Oil Buyer. All JB does these days is get Buyers ready to speak directly with our Oil Seller
.
1 – Name of the Buying Company
2 – Name of our Buyer Contact
3 – Phone Number to contact the Buyer
4 – Email address to contact the Buyer
5 – Specific oil product(s) that the Buyer needs
6 – Quantity per month that is needed by the Buyer
7 – Target Price for the oil product purchase
8 – Destination that the oil needs to go to
We need an ICPO from you as we get started with this process. On your company letterhead this Seller needs your ICPO for each oil product. Make sure that you specify the name of the end buyer, the country terms and the grade of oil you need. Specify the price that you need and the gross/net breakdown. We haven't heard from some of you before. Actually, these details are needed in behalf of this Oil Seller. We have had several buyers request a CI + Dip + Pay process. This Oil Seller is prepared to get down to business in a hurry.
I am happy to put you in touch with any of these Oil Seller friends of mine. Do you have an ICPO ready? If you are willing to provide a BCL then they can provide the Partial Pop. Are you able to provide a MT799 or is a MT 103 what you prefer?
I am available at rj@morningliberty.com My friends are available for genuine buyers. Even as winter sets in we have JP54 and other oil products available for you.
We wish you a happy and prosperous New Year 2013…
Robert A Hender Jr has shared a video with you on YouTube
Oil Seller 2012 – JP54 or D2 Proof of Product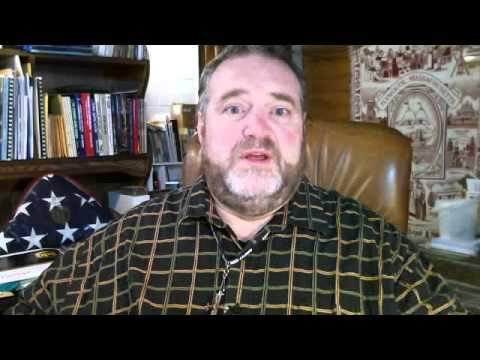 by Robert A Hender Jr
As a Radio Host I have met and interviewed all sorts of people. In the Oil Business I have worked with a Mandate for the Seller of D2 or D6 or JP54 or even Bonny Light oil. For years I have brought people together, folks who are involved in similar interests, but who have not met yet. It's been rewarding as I have introduced some people who meet for the first time, but they have always known one another. This Seller connection of mine is now the Allocation Holder. By August of next year he will be the Title Holder to these oil products. I have sat with my Mandate friend as he has offered their oil products at $25 below platt. A MT799 would work just fine or a MT760 or even a BCL would be enough to secure a Partial Pop. You can reach me directly at rj@morningliberty.com I love to arrange Win Win arrangements.
Help center • Email options • Report spam
©2012 YouTube, LLC 901 Cherry Ave, San Bruno, CA 94066
Related Articles:
| | | | | | |
| --- | --- | --- | --- | --- | --- |
| Oil Seller 2013 – D2, D6, JP54, Mazut, BLCO Direct | BLCO, JP54, D2, D6, Mazut Seller – Genuine Buyers Appreciated | Mazut Available Now – JP54, D2 Lifting Under Way | Oil Seller 2012 – D2 and JP54 Allocation Holder | Why Rotterdam? – Domestic Above Platt & D2, JP54, BLCO Below Platt | Below Platt D2, JP54, Mazut – Direct to Refinery Oil Sources |
Tags: BLCO Seller, Bonny Light Seller, D6 Seller, Jet Fuel Seller, JP54 Seller, Mazut Seller, Oil Seller Mandate, Rotterdam Oil Seller, Seller Mandate