Robert Hender RJ
Fri, Nov 23, 2012
Subject: Oil Seller Agent 2012
www.MorningLiberty.com
Oil Integrity
Oil Integrity – It matters
As a Radio Host I show up every morning to question my radio guests. I've been showing up every day, for years and I used to think that was no big deal. My work day involves 2 hours of On the Air time and 5 hours of preparation time for my radio show. My work day also involves 5 to 7 hours a day of reviewing, writing and then posting good intel for my website MorningLiberty.com
In business the experts know that 80% of success comes from Showing Up.
In the oil business this principle of Showing Up matters just as much as in any other industry. There have been people I thought I could count on. There are new people that I am learning I can count on.
There is another principle in business that applies today. You can make money or you can make excuses, but you can't do both.
When my oil friends give their word then they will moving heaven and earth to keep their word. I've seen it. Response to these oil articles has been surprised me. The 300 million barrels of oil that one of my oil friends had are now spoken for. Along the way of providing JP54 and D2 and D6 to people who need these products, and they need these products now, we are now working our way through a volume of false oil people. We have found just a few buyers who are genuine.
Now we have a new problem, this Oil Seller of mine. He has the ability to go and buy oil and hold it. Now we are looking for new original sources of JP54 and D2 and Mazut and Bonny Light and other oil products. This is a good problem.
We are still open to hearing from new End Buyers who will keep their word. This Oil Seller friend of mine will move heaven and earth again to secure new oil sources for our existing Oil Buyers and for our new Oil Buyers.
John and I don't like saying no to any genuine oil buyer but our Oil Seller has asked us to develop a criteria for new buyers. We need answers to a set of oil buyer questions. Are you prepared to issue an ICPO? We hope you aren't offended as we ask just a few questions.
On Company Letterhead we need to know…
What is the company you are working with?
Address… City… State… Country… Zip Code…
Who is our contact man or woman for this end buyer?
Are you a broker? We prefer not to work with brokers…
What phone number(s) are you available at?
What email may we reach you through?
What Skype name may we reach you through?
Exactly what oil product(s) do you need?
How soon do you need this oil?
What quantity per month are you looking for?
What target price are you looking to buy at?
What is the destination for this oil you need?
Who referred you to us?
If you won't answer these simple questions for us then we may not be able to do business together. If you want to waste somebody's time then please go and waste somebody else's time.
My Oil Seller friend has been buying oil and selling oil for many years. We are open to selling to new, serious people and we are serious about securing even more sources for our buyers(friends.) rj@morningliberty.com
We wish the best for you.
May God guide you in this new year 2013.
The following YouTube introduces Oil Agent RJ
Robert A Hender Jr has shared a video with you on YouTube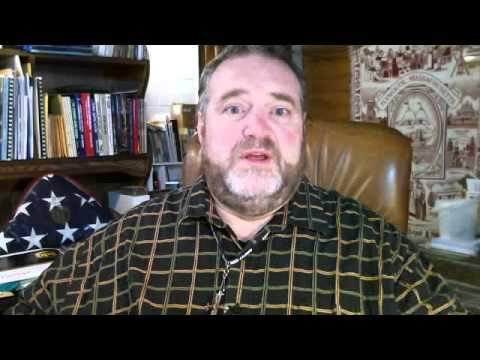 Oil Seller 2012 – JP54 or D2 Proof of Product
by Robert A Hender Jr
As a Radio Host I have met and interviewed all sorts of people. In the Oil Business I have worked with a Mandate for the Seller of D2 or D6 or JP54 or even Bonny Light oil. For years I have brought people together, folks who are involved in similar interests, but who have not met yet. It's been rewarding as I have introduced some people who meet for the first time, but they have always known one another. This Seller connection of mine is now the Allocation Holder. By August of next year he will be the Title Holder to these oil products. I have sat with my Mandate friend as he has offered their oil products at $25 below platt. A MT799 would work just fine or a MT760 or even a BCL would be enough to secure a Partial Pop. You can reach me directly at rj@morningliberty.com I love to arrange Win Win arrangements.
Related Articles:
| | | | | | |
| --- | --- | --- | --- | --- | --- |
| JP54 & D2 & Mazut Ready – Are You Broker or Buyer? | JP54 & D2 Oil Team – Allocations Ready D6, Mazut & BLCO | Oil Seller 2012 – D2 and JP54 Allocation Holder | Oil Race JP54 – It's a D2, Mazut, BLCO World | ULSD, LNG, Saudi Light, BLCO & the Usual Oil Products Available | JP54, D2, JPA1, Mazut, LNG, LPG Flow – BLCO Title Holder Ready |
Tags: Bonny Light, Bonny Light Oil Seller, D2 Oil, D2 Oil Seller, D2 Seller, D6 Oil, D6 Oil Seller, D6 Seller, JP54 Oil Seller, JP54 Seller, Looking for D2 Oil Refinery, Looking for D6 Oil Refinery, Looking for JP54 Oil Refinery, Looking for Mazut Oil Refinery, Mazut, Mazut Oil, Mazut Oil Seller, Mazut Seller, Oil Race 2013, Oil Refinery Connection, Oil Seller