Oil Man Robert Hender
Thu, Dec 5, 2012
Subject: JP54 by Christmas?
www.MorningLiberty.com
JP54 Oil When?
Big Rush for Oil Before 2013
This week I had a visit with all 3 of my Oil Sellers. Each of them had a unique story to tell. There has been a mad rush to secure JP54 and D2 before Christmas.
I'm still just a Radio Host, very new to the oil business. I answer my emails and I return phone calls and I visit with people by Skype about oil.
If you are serious about securing oil then make sure that you send me…
1 – a Buyer's Company Profile
2 – a Letter of Intent ( LOI )
3 – an ICPO on the Buyer's Company Letterhead
4 – willingness to provide BCL – as we move forward
There is good news here and bad news here. This last week we received a solid BCL ( Bank Comfort Letter, ) from a major buyer. They're ready to move forward and close on a $ Multi Billion Dollar oil transaction ASAP. The JP54 will be delivered to this customer before the Christmas Holiday. This genuine buyer has been verified and is ready to receive the product.
On the other hand, today I took a beating over several so-called buyers who have been wasting the time of my Sellers. I have answered emails. I have responded by phone as well. We have had communication back and forth, but too many pretend buyers refuse to provide their ICPO and then the BCL. My Sellers say these pretend buyers are making me look bad and they're wasting their time.
Many Sellers are not answering their phones these days. Most of the JP54 has been spoken for, this year. One of my Sellers made it very clear today that they may be willing to take the time to get to know new Buyers, but they had better be genuine – with verifiable LOI's and ICPO's. If you are a genuine buyer and you are willing to provide evidence that you are who you say you are then we could spend the rest of December to prepare for doing business in January.
There is a chance that I may be able to get JP54 or D2 for you before the end of the year. My Sellers are demanding that you don't mess with us, but that you are ready to provide your genuine docs and your genuine ability to purchase the oil and then perhaps we could move forward ASAP.
You can still reach me at rj@morningliberty.com We are willing to do a CI + Dip + Pay process. We are willing to provide Partial Pop once we have received your genuine BCL.
This video below introduces myself to you… Merry Christmas…
Robert A Hender Jr has shared a video with you on YouTube
Oil Seller 2012 – JP54 or D2 Proof of Product by Robert A Hender Jr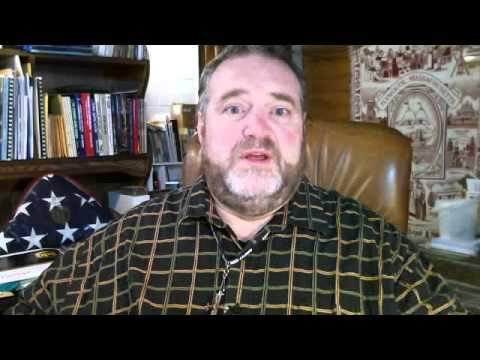 As a Radio Host I have met and interviewed all sorts of people. In the Oil Business I have worked with a Mandate for the Seller of D2 or D6 or JP54 or even Bonny Light oil. For years I have brought people together, folks who are involved in similar interests, but who have not met yet. It's been rewarding as I have introduced some people who meet for the first time, but they have always known one another. This Seller connection of mine is now the Allocation Holder. By August of next year he will be the Title Holder to these oil products. I have sat with my Mandate friend as he has offered their oil products at $25 below platt. A MT799 would work just fine or a MT760 or even a BCL would be enough to secure a Partial Pop. You can reach me directly at rj@morningliberty.com I love to arrange Win Win arrangements.
Related Articles:
| | | | | | |
| --- | --- | --- | --- | --- | --- |
| Why Rotterdam? – Domestic Above Platt & D2, JP54, BLCO Below Platt | D2, JP54, LNG, Mazut, BLCO Ready – End Buyer Letter of Intent Required | JP54, JPA1, D2, LNG, Mazut, BLCO Flow – LOI & CP Necessary from Legit End Buyers | JP54 & D2 Rotterdam – Below Platt Target | BLCO, JP54, D2, D6, Mazut Seller – Genuine Buyers Appreciated | D2 & JP54 Procedures – Mazut, ULSD, LNG, JPA1, BLCO, Saudi Light Fuels Avail |
Tags: Bank to Bank, BCL, BLCO Oil Seller, Bonny Light Oil Seller, CI + Dip + Pay, CIF, D2 Oil Seller, FOB, ICPO, JP54 Oil Seller, LOI, Mazut Oil Seller, Rotterdam Oil Connection