Robert A Hender Jr – Oil Man
Thu, Jan 3, 2013
Subject: Oil Buyer or Oil Broker?
www.MorningLiberty.com
Broker or Buyer * *
*Your Procedures are Different *
I used to hear that there are only 2 things in life that you can count
on, Death and Taxes. Well, you can count on the ongoing demand for fuel.*
It's been interesting for me as i have been learning a little bit more
about this oil business. *
I work as a Radio Host every weekday morning. I used to work as a *
model and I went to College with the expectation that I would become *
a TV News Anchor. I was a model for a few years in the 1980's. I used *
to be pretty, well as far as guys can be. My old News Head Shot is still *
being used on my website. *
Along the way I decided to steer away from TV News and i have now *
spent over 22yrs in the Radio Business, doing my best to report the truth *
in a business that continues to deliver half truths or complete lies to *
sleepy consumers everywhere. *
So many times I have been told ' you can't do that. ' *
One of my Oil Seller friends has told me that in order to find 1
Genuine Oil Buyer you have to wade through 999 fakes. *
I disagree with this old friend of mine. I have learned from him, but
I disagree. *
There is no way that I can go through life without Faith. Every day *
I continue to show up on my Radio Program. NBC and CBS and ABC *
and Fox News would not pay me for the intel I cover. I get no pay for any
of this work. Money is not what I have served for many years. My family *
have done without for years. Work and Sacrifice, Work and Sacrifice and *
then more Work and Sacrifice is what I have been doing for years as my *
way of serving my country. With Faith and Effort I continue to show up *
every day and I count on God, some how and some way, that my efforts *
for freedom and my efforts for the future of our children will be
fruitful. *
You are not examining this article to hear of my challenges. *
As I have been knocking on doors and making phone calls to set up *
my Radio Interviews – I have come across some significant people in the *
Oil Business. I have an Oil Seller that is ready to deliver JP54 or D2 or
D6 or M100 or Mazut or BLCO or other oil products to you. *
Contact me and I will see if I can hook you up. rj@morningliberty.com *
There are some questions my Oil Seller has for you… Are you a
Broker? Are you an Oil Buyer? This Oil Seller is willing to work with brokers,
but we must verify every authentic broker and every authentic buyer. This may
not be an easy thing to ask of you. It is necessary. Every LOI needs to
be on the letterhead of the actual Buyer. Every ICPO needs to be on the
letterhead of the Buyer. We can proceed with CIF or FOB or CI + Dip + Pay
procedures. *
Before we can do any business together you need to complete our Oil *
Broker forms. If you are an actual Oil Buyer then we have Oil Buyer forms
for you. *
There are a few other details that we need to know… *
1 – Who is our Contact Person – Buyer or for the Buyer *
2 – What is the Buyer Company Name *
3 – What oil target price are you looking for on your oil *
4 – What is the best way for us to contact you phone email skype *
5 – What quantity per month of oil are you looking for *
6 – We need an LOI or ICPO for each oil product you are seeking *
7 – What is the destination for your oil *
8 – Do you prefer CIF or FOB or CI + Dip + Pay *
9 – You must complete our Buyer forms or Broker forms *
10 – Are there other products that you operate with – commodities *
Contact me at rj@morningliberty.com and we can prepare for a
successful 2013. You may appreciate the video below. *
Robert A Hender Jr has shared a video with you on YouTube:
Oil Seller 2012 – JP54 or D2 Proof of Product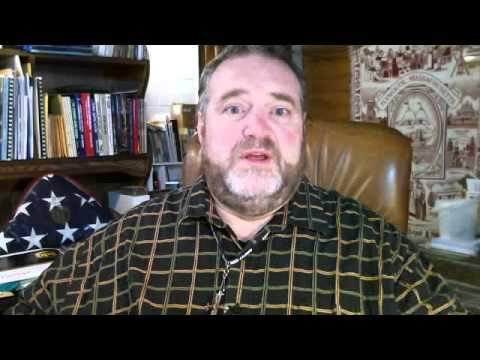 As a Radio Host I have met and interviewed all sorts of people. In the Oil Business I have worked with a Mandate for the Seller of D2 or D6 or JP54 or even Bonny Light oil. For years I have brought people together, folks who are involved in similar interests, but who have not met yet. It's been rewarding as I have introduced some people who meet for the first time, but they have always known one another. This Seller connection of mine is now the Allocation Holder. By August of next year he will be the Title Holder to these oil products. I have sat with my Mandate friend as he has offered their oil products at $25 below platt. A MT799 would work just fine or a MT760 or even a BCL would be enough to secure a Partial Pop. You can reach me directly at rj@morningliberty.com I love to arrange Win Win arrangements.
Related Articles:
Tags: Below Platt, BLCO Below Platt, BLCO Oil Mandate, BLCO Oil Seller, BLCO Seller, D2 Below Platt, D2 Oil Mandate, D2 Oil Seller, D2 Seller, JP54 Below Platt, JP54 Oil Mandate, JP54 Oil Seller, JP54 Seller, M100 Oil Seller, M100 Seller, mazut Below Platt, Mazut Oil Mandate, Mazut Oil Seller, Mazut Seller, Oil Mandate, Oil Seller