Robert Hender ' RJ '
Sun, Jan 20, 2013
Subject: Rotterdam Allocations Ready
www.MorningLiberty.com
JP54 & D2 Oil Team * *
*Building Oil Relationships of Trust *
It may surprise you if I told you the airlines, gasoline providers,countries and other major oil buyers who are getting their Mazut, D2, D6, JP54 and other oil products from my Oil Seller friends. If you are a serious Buyer then you can contact me at rj@morningliberty.com
Yeah, I am still a Radio Host and a Website Blogger. I don't know much about the oil business. It's a good thing that I was introduced to and that I have come to trust in these Oil Seller friends. Relationships that you can count on take time to develop. Dixie and Ryan work with me to verify every authentic broker and buyer.
It has surprised me how many pretend brokers have contacted me and have demanded that my Seller jump through their hoops. Any genuine Oil Buyer would never slap around a Seller. On the radio I have interviewed all sorts of famous and notorious people. These oil friends of mine have honesty and integrity that I have found in very few people. If my Oil Friends did not operate with integrity then they could not have been doing business for all of these years.
I have asked Dixie to help me wade through the pretenders who have contacted me to buy oil. Dixie and I have asked Ryan to help us make sure that every authentic buyer gets their documents in order. If you are a genuine broker for a genuine buyer then we want to make sure you are in the loop. We have a form for Brokers that must be completed or we will not be doing business together. If you are a Genuine Buyer then we have a form that must be filled out, as well. If you refuse to verify who you are then we will not waste our time with your false oil requests.
Are you ready to provide a Buyer Company Profile on authentic letterhead? Are you ready to present a SCO or LOI or ICPO on genuine buyer letterhead? Before my Seller Friends can provide product to you there is verification that we must receive from you…
Buyer Provides SCO or LOi with Company Profile
Broker provides profile of himself and profile of Buyer Company
Who is our Contact Person(s)
How do we contact you? email phone skype
What Oil Product are you looking for? LOI or ICPO required for each product
What Price Target are you looking for? Platt – $5
How much do you need per month? 500,000 MT 4 mil barrels mo 2 mil gals wk
What is the port destination of the oil you are looking for?
Do you prefer CIF or FOB
Some buyers demand CI + Dip + Pay but we won't give you a CI that you
can shop around
My oil friends don't have oil sitting around in tanks. Allocations for
D2 and JP54 and D6 and other oil products are being spoken for every day. We can
secure allocations for you, but you first need to help us verify that you are a
genuine buyer.
There are other details in the Oil Purchase process, but Dixie and Ryan
can provide those procedures to you.
As this new year moves forward I wish you the best. My Oil Seller
friends look forward to developing new relationships with authentic people that
we can trust.
You can contact me at rj@morningliberty.com
Robert A Hender Jr has shared a video with you on YouTube:
Oil Seller 2012/2013 – JP54 or D2 Proof of Product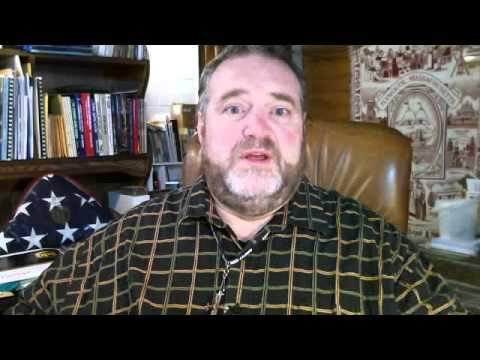 As a Radio Host I have met and interviewed all sorts of people. In the Oil Business I have worked with a Mandate for the Seller of D2 or D6 or JP54 or even Bonny Light oil. For years I have brought people together, folks who are involved in similar interests, but who have not met yet. It's been rewarding as I have introduced some people who meet for the first time, but they have always known one another. This Seller connection of mine is now the Allocation Holder. By August of next year he will be the Title Holder to these oil products. I have sat with my Mandate friend as he has offered their oil products at $25 below platt. A MT799 would work just fine or a MT760 or even a BCL would be enough to secure a Partial Pop. You can reach me directly at rj@morningliberty.com I love to arrange Win Win arrangements.
Related Articles:
| | | | | | |
| --- | --- | --- | --- | --- | --- |
| BLCO, JP54, D2, D6, Mazut Seller – Genuine Buyers Appreciated | JP54 & D2 Rotterdam – Below Platt Target | JP54 – D2 – D6 – Mazut Ready – Refinery Rules | Mazut Available Now – JP54, D2 Lifting Under Way | JP54 & D2 Lifting – Will You Follow Refinery Procedures? | JP54, D2, JPA1, Mazut, LNG, LPG Flow – BLCO Title Holder Ready |
Tags: Below Platt Prices, BLCO Oil Seller, BLCO Seller, Bonny Light Allocations, Bonny Light Oil Seller, Bonny Light Seller, CI + Dip + Pay, CIF Rotterdam, D2 Allocations, D2 Below Platt, D2 Oil Seller, D2 Seller, D6 Allocations, D6 Oil Seller, D6 Seller, FOB Rotterdam, JP54 Allocations, JP54 Below Platt, JP54 Oil Seller, JP54 Seller, M100 Allocations, M100 Below Platt, M100 Oil Seller, M100 Seller, Mazut Allocations, mazut Below Platt, Mazut Oil Seller, Mazut Seller, Mega Petroleum, MPLLC.com, Oil Seller 2012, Oil Seller 2013, Oil Seller Mandate, Omega Petroleum, Rotterdam D2 Oil Seller, Rotterdam D2 Seller, Rotterdam JP54 Oil Seller, Rotterdam JP54 Seller, Rotterdam Mazut Oil Seller, Rotterdam Mazut Seller, Rotterdam Seller, Seller Mandate