Robert Hender Jr
Sent: Wed, Feb 27,
Subject: Oil Seller 2013
www.MorningLiberty.com
Mazut Now
Winter is Nearly Over
Winter will be over in a few weeks. As new oil buyers have contacted me they have been demanding D2, JP54 and especially mazut fuel. I can be reached at rj@morningliberty.com
When Rotterdam facilities shut down in Dec it impacted all of us. My Oil Friends have worked closely with their refineries for years, but they sold out of all of their allocations in December.
Since mazut is usually used during the winter and since winter conditions will be winding down soon then mazut has not been a priority for my Oil Seller friends, but yesterday I was notified that on a ' First Come – First Serve Basis, ' my oil seller friends will allow you to secure mazut fuel now.
Today the platt price on mazut is at 535 and we have had buyers who are willing to pay 20 more than platt price in order to get their mazut now.
So far some of the buyers, who say they want their mazut now, have given us lip service and we have yet to see their ICPO's and BCL's so your opportunity for mazut may still be open – at least from my Oil Seller Friends. If you can begin with 200,000 MT of mazut and when you complete your lift then we may be able to secure more mazut allocations for you.
My oil seller friends are available to hold a conference call with you. They are the title holder, but you must be willing to sign off on our Non Disclosure agreement. Before I could connect you directly with my Seller Friends, the title holder, we must verify that you are a genuine buyer. Brokers are welcome, but you must provide us with evidence that you are legitimate and that your oil buyer is legitimate.
I have asked Ryan and Dixie to assist me in taking you by the hand and getting your documentation squared away, to verify that you are legitimate, and then we could move forward and secure your mazut, D2, JP54 or other fuels.
It is important for us to take the time to get to know one another. These are some things we need…
Complete the NCNDA form
Provide on Buyer letterhead – Company Profile
Complete our Broker form
What oil product do you need? D2 – JP54 – Mazut
What target price would you like for the fuel?
Provide an LOI for each oil product you need
What quantity per month do you need?
How do we reach you? phone – skype – email
What is the destination for the fuel?
We can set up a Conference Call with our seller
We can provide you the FCO, after your docs are complete
There are about 17 steps in our process to verify that you are a genuine broker or buyer. If you are not willing to provide us with this information than our refineries will not allow us to do business with you.
You can reach me at rj@morningliberty.com
Robert A Hender Jr has shared a video with you on YouTube:
Oil Seller 2012 – JP54 or D2 Proof of Product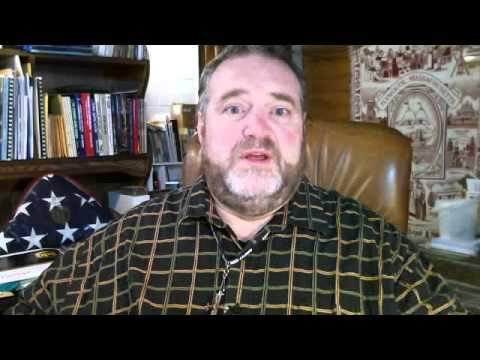 As a Radio Host I have met and interviewed all sorts of people. In the Oil Business I have worked with a Mandate for the Seller of D2 or D6 or JP54 or even Bonny Light oil. For years I have brought people together, folks who are involved in similar interests, but who have not met yet. It's been rewarding as I have introduced some people who meet for the first time, but they have always known one another. This Seller connection of mine is now the Allocation Holder. By August of next year he will be the Title Holder to these oil products. I have sat with my Mandate friend as he has offered their oil products at $25 below platt. A MT799 would work just fine or a MT760 or even a BCL would be enough to secure a Partial Pop. You can reach me directly at rj@morningliberty.com I love to arrange Win Win arrangements.
Related Articles:
| | | | | | |
| --- | --- | --- | --- | --- | --- |
| Below Platt D2, JP54, Mazut – Direct to Refinery Oil Sources | BLCO, JP54, D2, D6, Mazut Seller – Genuine Buyers Appreciated | LNG, ULSD, Mazut, JPA1, BLCO, D6, D2, JP54 Operations – Following Procedures | JP54, JPA1, D2, LNG, Mazut, BLCO Flow – LOI & CP Necessary from Legit End Buyers | JP54 – D2 – D6 – Mazut Ready – Refinery Rules | JP54, JPA1, D2, D6 Production Contracts – It's a Matter of Trust |